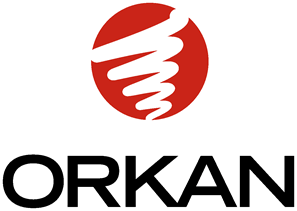 Manufacturier de produits de ventilation destinés à ses client et distributeurs exclusifs:


Manufacturer of ventilation products sold to selected clients and distributors:


Pour plus d'information ou pour obtenir des documents techniques:
For more information or technical documents:
Industrie Orkan inc.
3140 Rue Star
Saint-Hubert (Québec) J3Y 3W6
Tél: +1-514-316-4368
Sans frais: 1-888-222-8683
Fax.: 514-316-7409
POUR VOS DEMANDES CONCERNANT LES PURIFICATEURS D'AIR, MERCI DE PRIVILÉGIER LE COURRIEL.
NOUS RECEVONS UN VOLUME IMPORTANT DE DEMANDES. QUELQU'UN VOUS CONTACTERA DANS LA JOURNÉE.
FOR AIR PURIFIERS PRODUCT INQUIRIES
WE'RE RECEIVING A SIGNIFICANT VOLUME OF REQUESTS. PLEASE FAVORISE EMAIL COMMUNICATIONS
SOMEONE WILL CONTACT YOU WITHIN THE DAY.
info @ orkan.ca